Jodhpur- Sun city
Hallo guys! I welcome you to the Sun city of Rajasthan which is Jodhpur. The capital of the Kingdom was known as Marwar. The old city of Jodhpur built by Rao Jodha  in 1459 circles the city and is flanked by many gates. Blue colour adorns the houses of Jaisalmer hence naming it the " Blue City" It was located on a trade route linking Delhi and Gujarat; a trade in commodities like copper, sandalwood, date palm and opium.
It is famous for its handicraft industries like glass bangles, cutlery, carpets and marble products.
Places to see in Jodhpur
Here is a list of places along with their description one should not miss in Jodhpur.
     Mehrangarh fort 
It is one of the largest forts in India.  It was built in 1460 AD and was situated at a height of 410 m.   Several palaces occupy the fort with rustic Rajashtani architecture. A chattri of Jaisal Singh and Sardar Singh Soda occupies the fort; it also has a museum with old photographs and paintings of the royal family. It also had an arson   for defence of the fort for firing cannon balls. It is flanked by seven gates and one of them is called Jaypol; the fort also has palanquins for carrying the royal queens.
Desert park- It was developed in 2006 for bringing back the ardour of desert plants.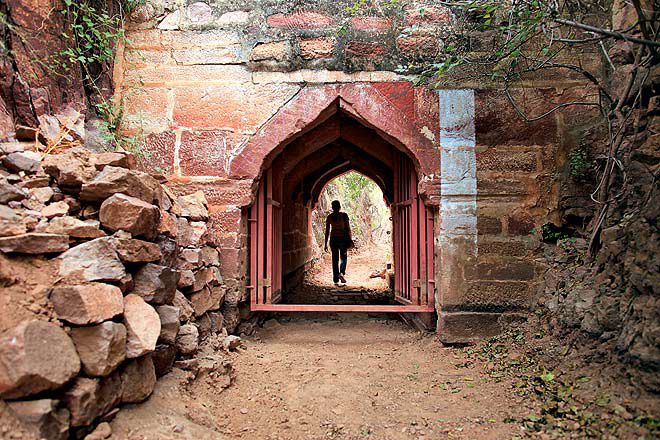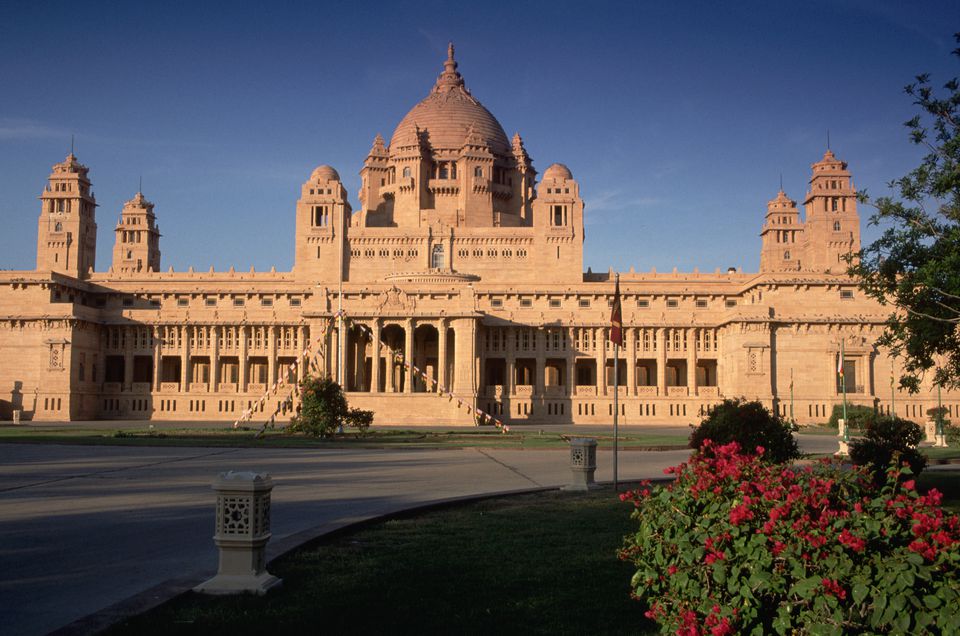 Umaid Bhavan palace- This is the palace of the royal family which has been converted into a heritage hotel in which the royal family still lives there. It was built in 1944 and still retains the regal charm.